All
Festival Sponsors
Partnering Organizations and Co-Presenters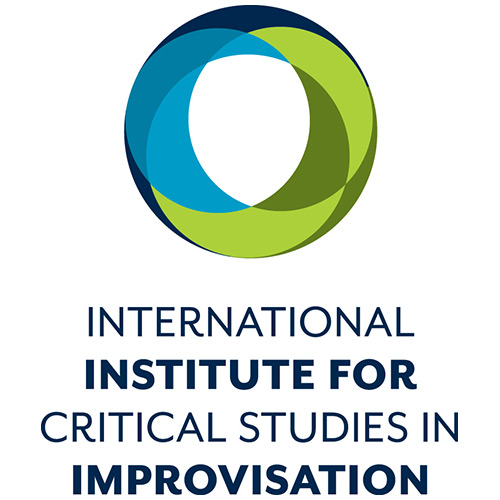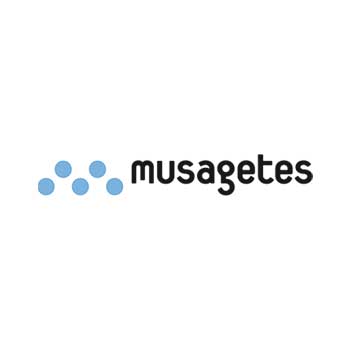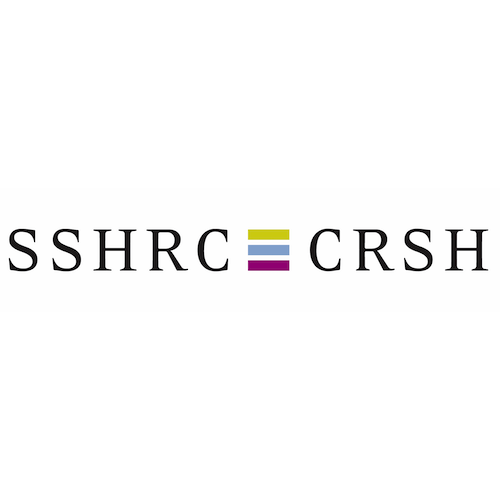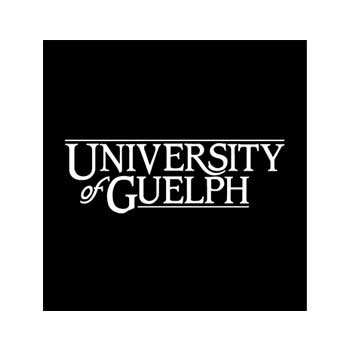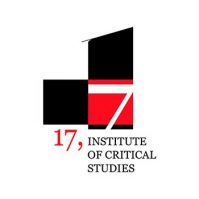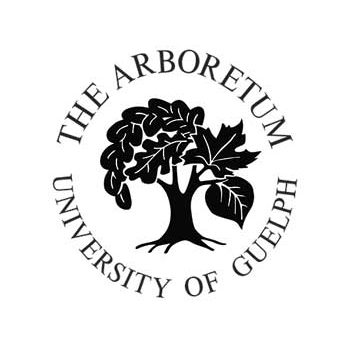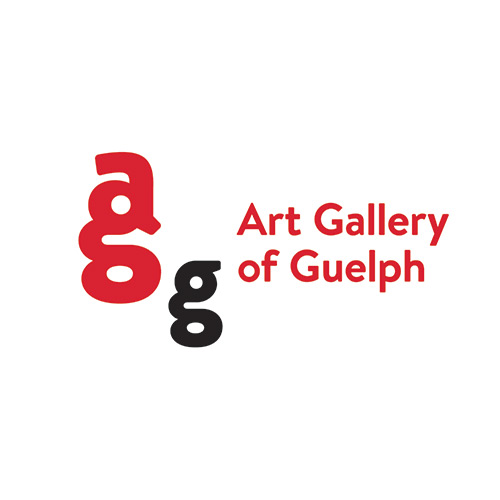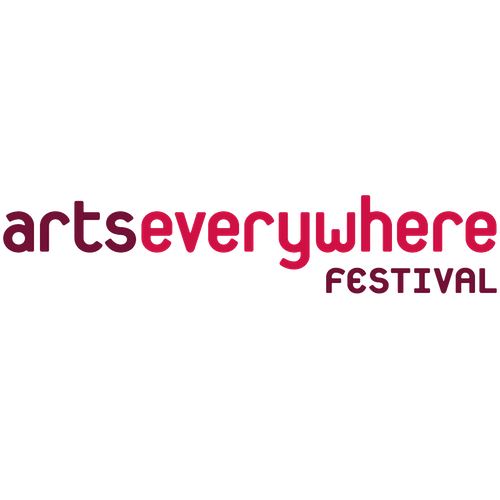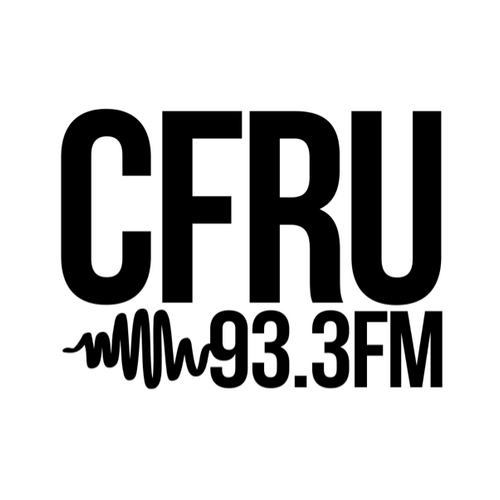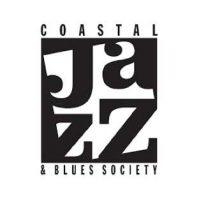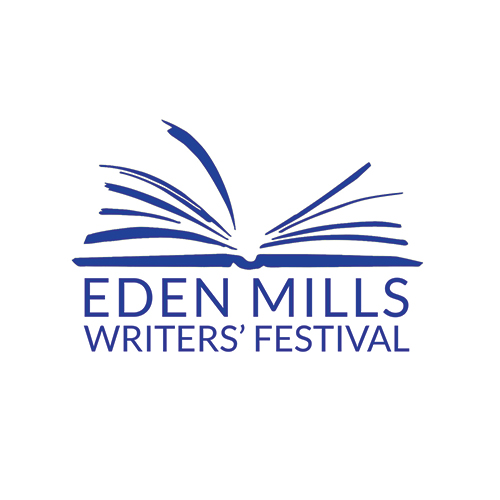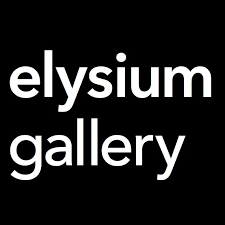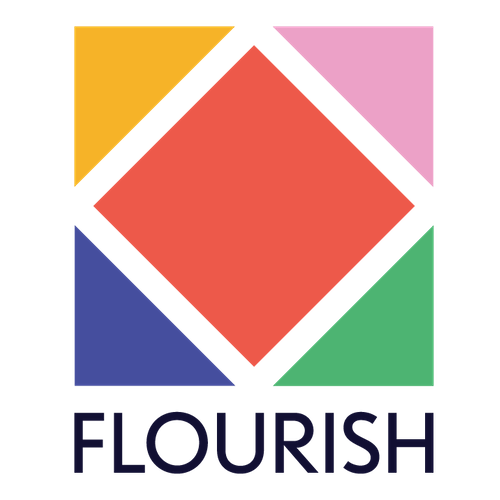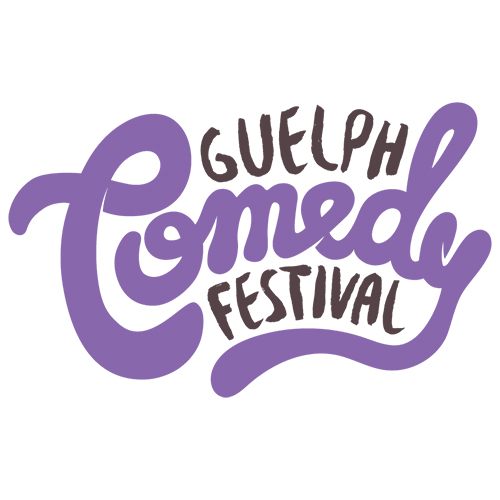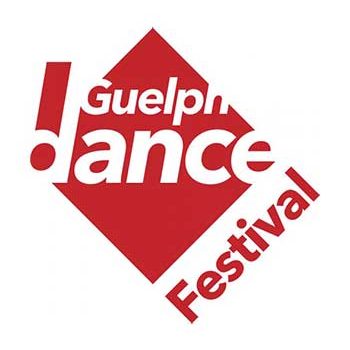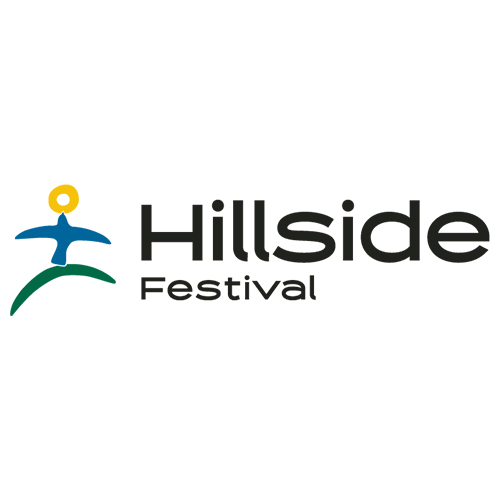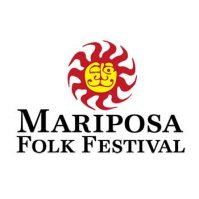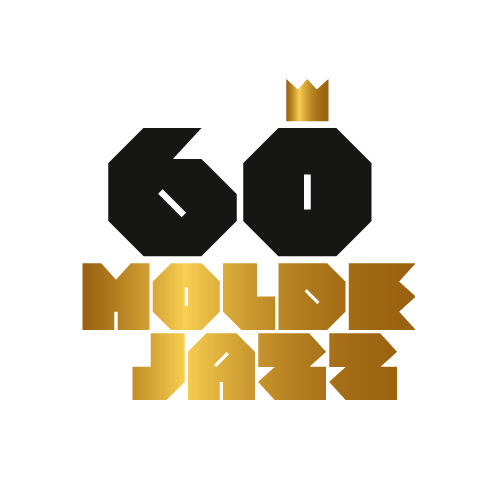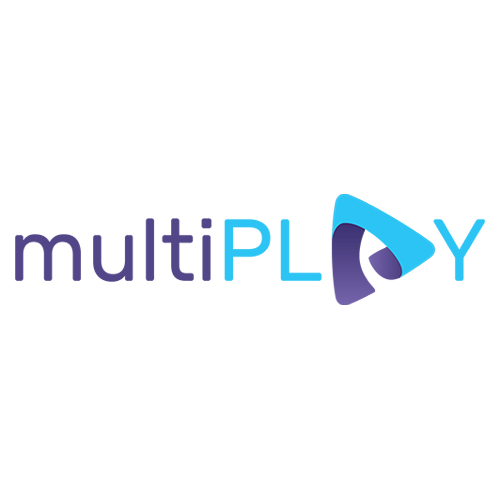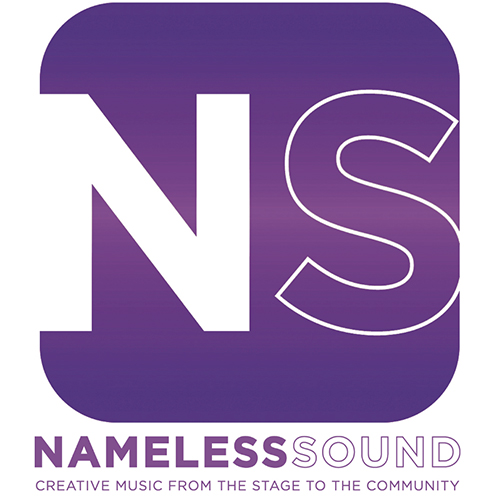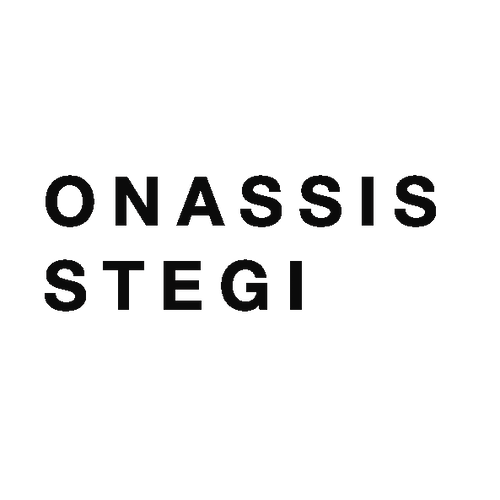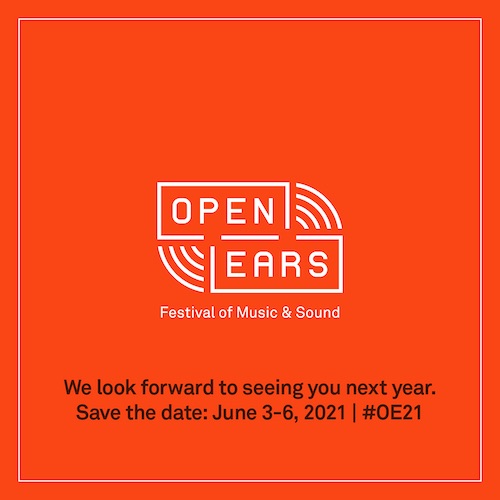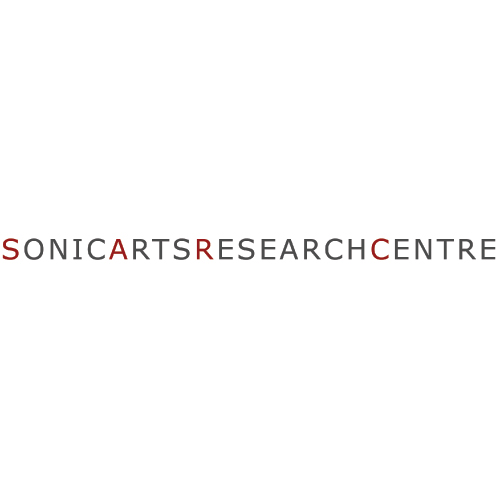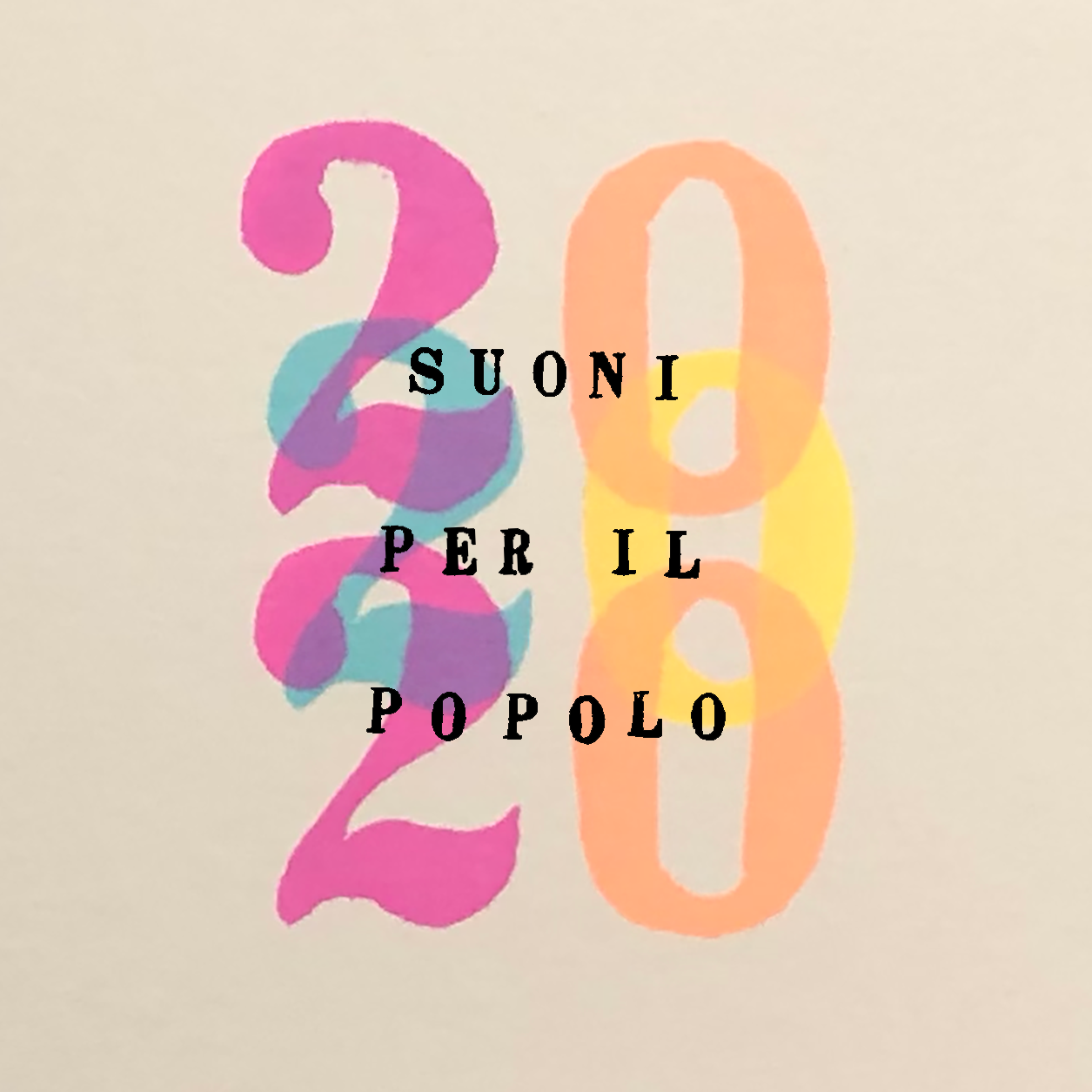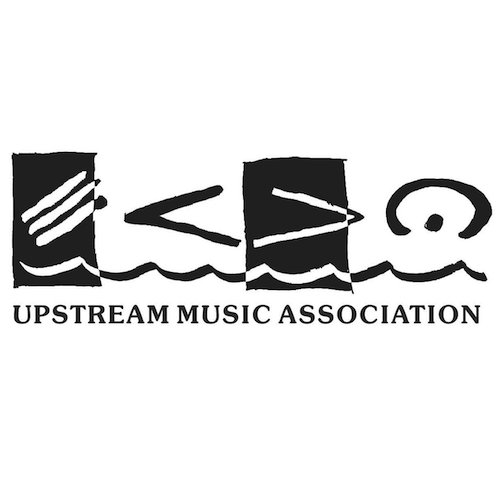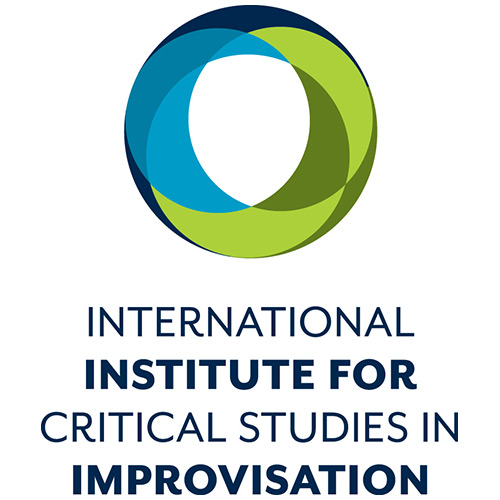 Festival Sponsor
IICSI
The International Institute for Critical Studies in Improvisation (IICSI) is a partnered research institute building from the Social Sciences and Humanities Research Council of Canada (SSHRC) project, "Improvisation, Community, and Social Practice" (ICASP). The Institute's research team is comprised of 58 scholars from 20 different institutions. Funded for seven years by the SSHRC Partnership grant program, IICSI's partners include six academic institutions (University of Guelph, McGill University, Memorial University of Newfoundland, University of Regina, University of British Columbia, University of California, Santa Barbara), a foundation partner (Musagetes), and over 30 community-based organizations.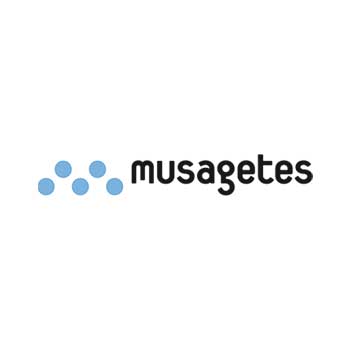 Festival Sponsor
Musagetes
Musagetes is an international organization that makes the arts more central and meaningful in people's lives, in our communities, and in our societies.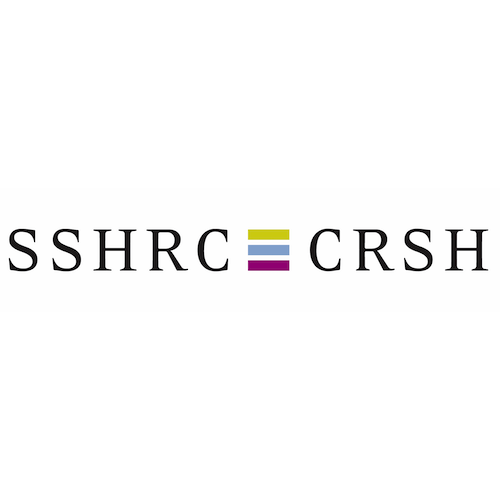 Festival Sponsor
The Social Sciences and Humanities Research Council
The Social Sciences and Humanities Research Council (SSHRC) is the federal research funding agency that promotes and supports postsecondary-based research and training in the humanities and social sciences.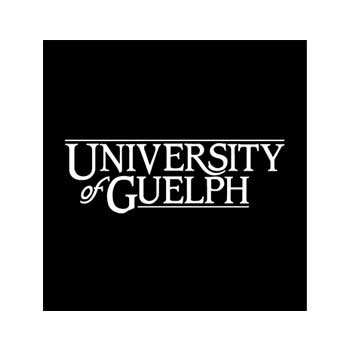 Festival Sponsor
University of Guelph
College of Arts
The College of Arts is at the heart of the University of Guelph. and is a diverse place, home to the Performing and Fine Arts and the Humanities, including Modern and Ancient Languages, English, Theatre, History, European Studies, Music, Visual Arts, Philosophy. They are also home to the Bachelor of Arts and Science (BAS) Program, as well as other interdisciplinary programs which connect these various fields.
Office of Research
The Office of Research oversees a $156 million research enterprise across seven colleges, our regional campus at Ridgetown, 15 research stations and the University of Guelph/Ontario Ministry of Agriculture, Food and Rural Affairs partnership. We are committed to supporting the research programs of University of Guelph faculty across all disciplines.
From the three founding Colleges: the Ontario Veterinary College (1862), the Ontario Agricultural College (1874) and the MacDonald Institute (1903), the University of Guelph, established in 1964, has grown to be one of Canada's top comprehensive universities. Dedicated faculty and staff are at work making communities, environment, food and health better.
The University of Guelph COVID-19 Research Development & Catalyst Fund
The University of Guelph awarded nearly $700,000 to U of G researchers for 51 projects designed to support the battle against the COVID-19 pandemic and mitigate its impacts.
The projects, involving faculty, staff and students from all of the University's colleges, are aimed at reducing the spread of the COVID-19-causing virus SARS-CoV-2, preventing or treating the disease, and navigating the effects of the pandemic on people and communities.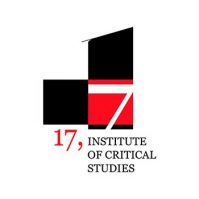 Partnering Organizations and Co-Presenters
17, Institute of Critical Studies (Mexico City, Mexico)
17, Institute of Critical Studies is a space situated at the nexus or crossroads between the academic field, non-academic culture and psychoanalysis.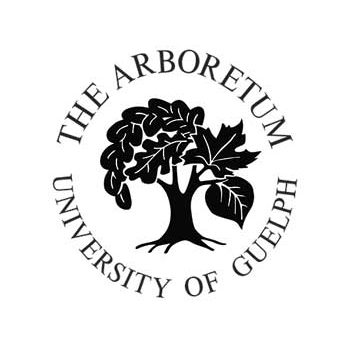 Partnering Organizations and Co-Presenters
Arboretum
The Arboretum at the University of Guelph is a 400 acre natural heritage greenspace and 'living laboratory' adjacent to main campus. Established in 1970, The Arboretum is a favourite spot for trail running, dog walking, hiking, and exploring nature on our grounds, which feature plant collections, gardens, walking trails, natural woodlands, wetlands, and meadows. The Arboretum connects people with nature and supports teaching, research, and outreach at the University.
We have a strong focus on biodiversity and conservation of woody plants native to Ontario. We lead long-running initiatives such as the Rare Woody Plants of Ontario program, through which we archive, in living gene banks, representative individuals of rare and at-risk trees and shrubs of the province. Our Elm Recovery Project is aimed at breeding a genetically diverse, Ontario-sourced American Elm population that is tolerant of Dutch Elm Disease. The Arboretum is integral to many undergraduate courses, providing support, expertise, and a wide variety of plants species and environments for researchers at all levels. We also offer dozens of workshops and other public programs.
The Arboretum is free to the public and open daily, dawn until dusk.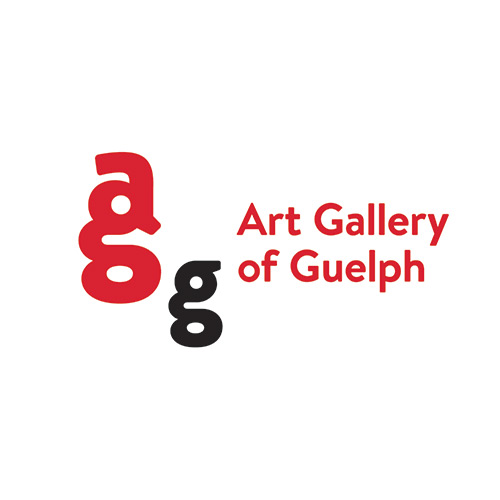 Partnering Organizations and Co-Presenters
Art Gallery of Guelph
The Art Gallery of Guelph (AGG) annually presents over 12 regional, national, and international exhibitions that explore contemporary and historical visual arts. AGG's collections contain over 9,000 works, including Canadian and international contemporary art, Inuit art, and public sculpture.
AGG has the largest sculpture park at a public gallery in Canada featuring 38 works with an overall objective of 50 works. Education programming includes: family and culture days, children's art classes, community events, artist talks, and guided visits.
The Art Gallery of Guelph's mission is to be a leading public art gallery in Canada and a significant cultural focus for the university campus, the City of Guelph, the County of Wellington, and the surrounding region.
We believe contact with original works of art in a gallery setting enriches educational experience and contributes to the understanding of artistic vision.
AGG is one of Canada's premier public art galleries. Its stimulating exhibition program and remarkable permanent collection make it an important educational resource, a centre of scholarship, and a key tourist destination.
Our objective is to present exhibitions that explore regional, national, and international contemporary and historical visual art.
Our artistic vision is to initiate dialogue, engage and challenge a broad audience. We promote education and provide a forum for the understanding of contemporary practice through historical research and interdisciplinary activities.
Our curatorial vision is achieved through an innovative program that makes contemporary visual culture accessible, engages the public, challenges the artistic and academic communities, and positions art in an ever-changing cultural landscape.
For more information about this IICSI partner please visit their website: artgalleryofguelph.ca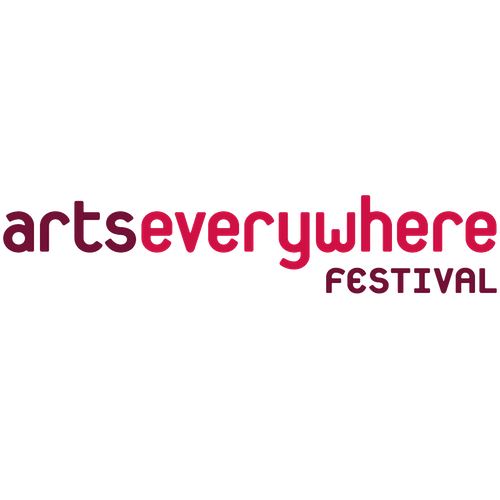 Partnering Organizations and Co-Presenters
ArtsEverywhere
The ArtsEverywhere Festival is the place where conversations, ideas, and artistic experiments presented on ArtsEverywhere.ca come alive in our home community of Guelph, Ontario, Canada. Over four days, the festival offers lectures, conversations, music, artistic performances, circle gatherings, literary readings, exhibitions, and much more. By bringing to the gathering a diverse, informative, creative, and sometimes unlikely combination of people, the festival offers a program that connects to the ongoing work and needs of many organizations and individuals who wish to make the world a better place.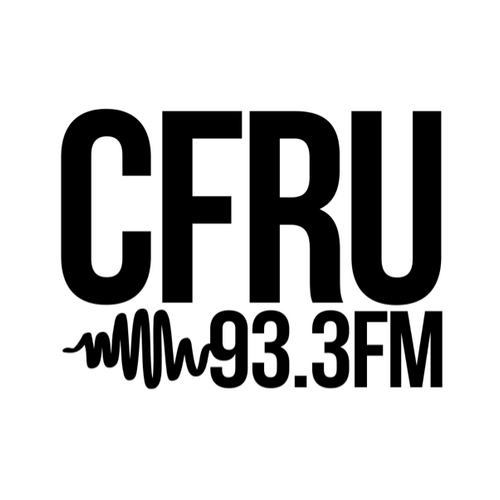 Partnering Organizations and Co-Presenters
CFRU 93.3 FM
CFRU aims to provide a complete service to the community. We provide access to the media to groups and individuals who would otherwise have little access through mainstream media outlets. By doing so, we reflect the diversity of the community. We engage, inform and entertain our listeners, we empower and teach our volunteers, and we support all of the great people doing cool things around Guelph. We raise awareness of community activities, events, and concerns. We introduce new ideas and perspectives. CFRU will not broadcast materials intending to subject any group or individual to hatred or contempt on the basis of race, national or ethnic origin, colour, religion, sex, gender and gender representation, age, real or perceived socio-economic status, mental or physical ability, sexual orientation, citizenship status, or source of income, unless necessary to provide context within a larger issue.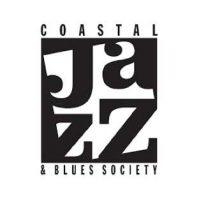 Partnering Organizations and Co-Presenters
Coastal Jazz and Blues
The story of Coastal Jazz and Blues Society is the story of determination, passion, idealism, community, and of course, music. Founded in 1985 and incorporated in 1986, as a community based, not-for-profit, charitable arts organization located in Vancouver, British Columbia, the society, from the very beginning, has worked diligently to establish Vancouver as a centre for the creation and exchange of sounds and ideas between the local, national and international music communities.
Our mission is to not only increase the appreciation of the music, but to strengthen the arts community by developing special projects, artistic exchanges, partnerships, educational initiatives, community programs, and collaborations that further the art form. Our vision encompasses a wide spectrum of jazz, blues, world, creative, and improvised music, including evolving forms of jazz and the technologies and media that influence jazz as an art form.
Today, the Society ranks as BC's largest music presenter producing the annual TD Vancouver International Jazz Festival, the Music Series at the Winterruption Festival on Granville Island, the Bright Moments Series, Cellar Jazz Series and several year-round concerts. Along with music presentation, the Society also has a long standing commitment to music education, presenting the TD High School Jazz Intensive Program exclusively for high school students, the Sounds of Youth performance stage, regular workshops by local visiting international artists, children's music programs, and more.
The Society is also a significant part of Vancouver and BC's economic engine and tourism industry, attracting over half a million people to the annual jazz festival and generating over $35 million in economic activity.
For more information about this IICSI partner please visit their website: coastaljazz.ca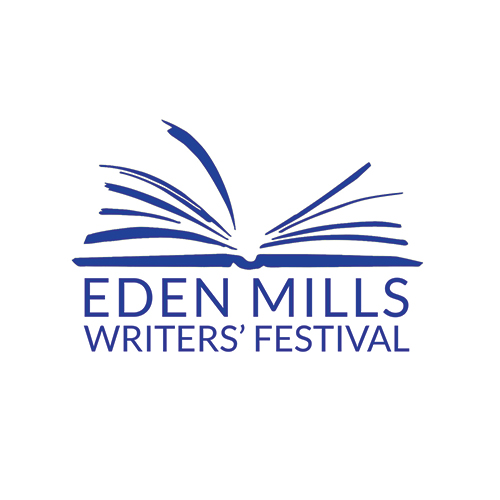 Partnering Organizations and Co-Presenters
Eden Mills Writers Fest
The Eden Mills Writers' Festival is an annual event that showcases the very best of established and emerging Canadian writing in an idyllic outdoor setting on the banks of the Eramosa River. The festival provides stimulating, thought-provoking and entertaining programming for all ages, and supports aspiring writers through workshops, contests and showcase events.
Celebrating the power of words to ignite our imaginations and reveal worlds and ideas beyond our own experience, the Eden Mills Writers' Festival envisions an informed, empathetic and articulate community that connects with open hearts and open minds.
In 2020, join us for an online series of literary events "in your own backyard."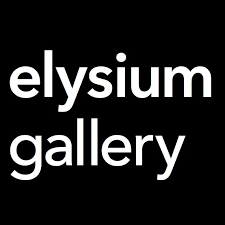 Partnering Organizations and Co-Presenters
Elysium Gallery
Elysium is an artist led, not-for-profit social enterprise comprising of 84 artist work-spaces, a contemporary art gallery, venue and bar over 4 locations in Swansea City Centre, Wales, United Kingdom. Elysium gallery promotes the work of contemporary visual artists by providing a solid platform from which they can anchor themselves and provide a comprehensive national and international network to increase their exposure and develop their practice, whilst showcasing and making accessible contemporary art within the City and County of Swansea.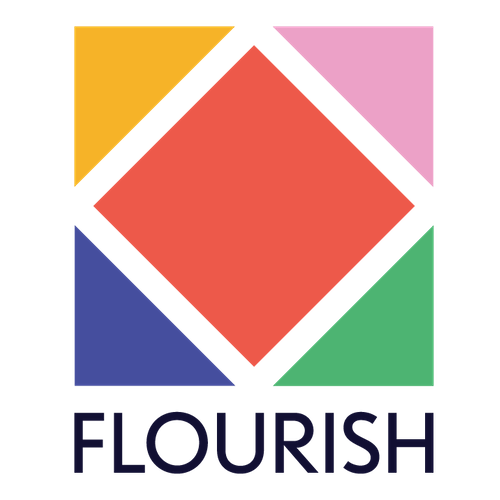 Partnering Organizations and Co-Presenters
FLOURISH Festival
FLOURISH Festival is a music and art festival located and operating in Fredericton, New Brunswick.
The festival began in 2014, presenting small DIY music shows across the city. Since 2014, the festival and organization have evolved into a four-day festival presenting music, educational programming, visual art, theatre, community projects, public art and more. FLOURISH Festival accepts and presents all genres and art forms, aiming to challenge and encourage cultural and artistic development and appreciation. FLOURISH Festival is a labour of love and hard work and is run primarily by volunteers. We work tirelessly to present emerging artists in the community, as well as on an international and national level.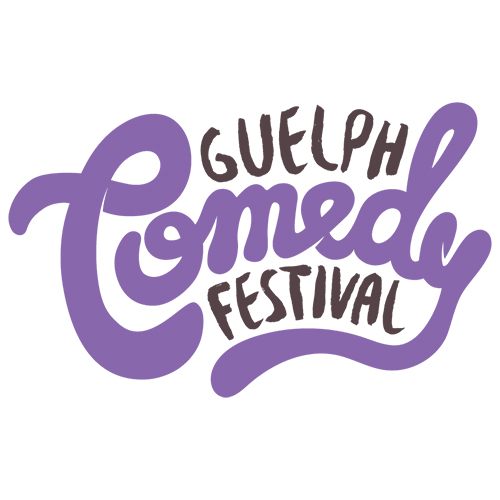 Partnering Organizations and Co-Presenters
Guelph Comedy Festival
Comedy is a vehicle to create community, challenge the status quo, and reflect on adversity through a positive lens. The Guelph Comedy Festival is our city's yearly block-party-style weekend celebration of the comedic arts and the craft behind them (including stand-up, improv, sketch and story-telling). It is a grass-roots fest curated and executed by a group of volunteers who are united by the belief that comedy is good for Guelph.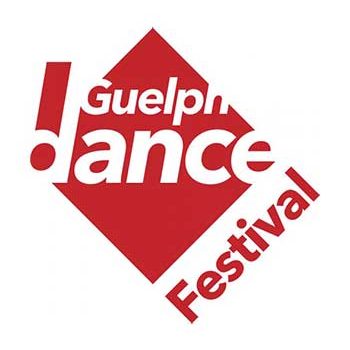 Partnering Organizations and Co-Presenters
Guelph Dance Festival
Guelph Dance—formerly the Guelph Contemporary Dance Festival—aims to engage and enthral. We strive to be a nationally-recognized leader in contemporary dance by offering a platform for professional, new-generation, and youth dance artists to share their vision, push creative boundaries, and engage community audiences.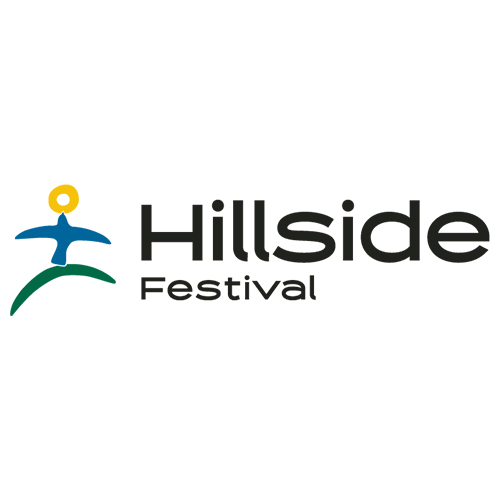 Partnering Organizations and Co-Presenters
Hillside Festival
The Hillside Summer Festival and Hillside Inside are three-day, multi-stage events with a broad artistic vision that emphasizes diversity: of culture, of musical heritage and style, of age, geography and influence.
Set in a beautiful, accessible conservation area with campgrounds on Guelph Lake, our summer festival is world-renowned as one of Canada's most progressive, environmentally conscious, completely non-commercial community celebrations. We create a village on Guelph Lake Island that we fill with music, dance, drumming, food, crafts, and more.
Partnering Organizations and Co-Presenters
LASALLE College of the Arts
Asia's leading tertiary institution in contemporary arts and design education and practice.
LASALLE College of the Arts offers 30 diploma, undergraduate and postgraduate programmes in fine arts, design communication, interior design, product design, film, animation, fashion, dance, music, theatre, arts management, arts pedagogy and practice, art therapy, Asian art histories and creative writing.
LASALLE provides a nurturing, interdisciplinary learning environment to inspire the next generation of forward-looking, globally engaged artists, designers and leaders of creative industries.
Its faculty is led by a community of award-winning artists, designers, educators and researchers, and their practice-led research sets LASALLE apart as an international centre of excellence.
LASALLE is a non-profit private educational institution founded in 1984 by the late De La Salle Brother Joseph McNally, a visionary artist and educator.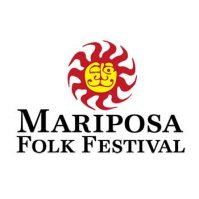 Partnering Organizations and Co-Presenters
Mariposa Festival
Mariposa Folk Festival is an all-inclusive showcase of Canada's heritage, cultures and talents, and fosters community engagement. Our Festival profiles over 100 artistic performances of emerging and established folk artists on 11 stages. Mariposa Folk Foundation is a proud member of Folk Music Ontario, Festivals and Events Ontario, Folk Alliance Canada, Music Canada Live and the Archives Association of Ontario.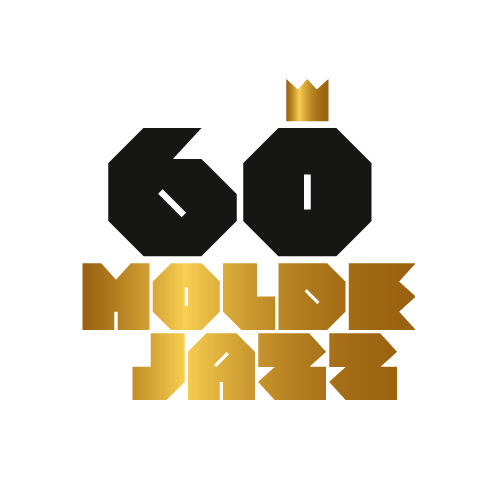 Partnering Organizations and Co-Presenters
Moldejazz
Moldejazz is the second oldest jazz festival in Europe, as well as the most important one in Norway. It was founded in 1961.
The festival is organized every year in July on the 29th week of the year, and has a close relationship with several other festivals both nationally and internationally. During 6 hectic days in week 29, the festival plays host to about 120 concerts, selling approximately 22,000 tickets and being visited by around 500 artists and more than 60,000 visitors.
In addition to the festival itself, Moldejzz also offers year-around jazz concerts in collaboration with Storyville Jazz Club in Molde. In 2012, they moved into the Plassen, a cultural building in the centre of Molde, together with Storyville Jazz Club, Teatret Vårt, Molde Library, the Bjørnson Festival and Møre and Romsdal Art Center.
From 1999–2017 Moldejazz held the status as the Focal Point for Jazz in Norway. In addition to this, Moldejazz is also a certified Environmental Lighthouse.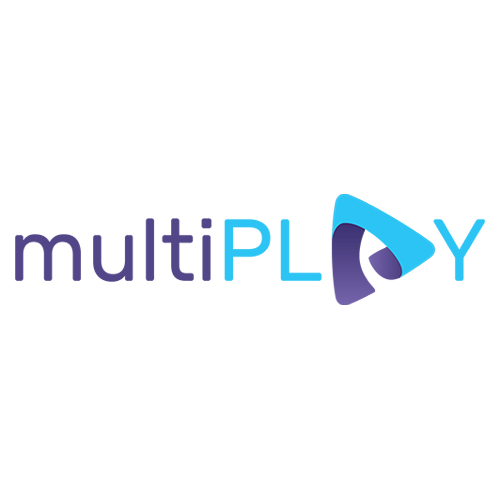 Partnering Organizations and Co-Presenters
MultiPLAY
MultiPLAY: Digital community-engagement with Canadian improvisers
This project is supported by the Canada Council for the Arts Digital Strategies fund. It aims to use digital tools to connect isolated regional Canadian sonic, performance and new media artists, who all use improvisation in their work, with each other and with the public; and to find new digital means to support ongoing ethical artist and community collaborations in improvised arts practice. This 2-year project will include workshops, talks, demos and events across Canada, a significant digital presence in online and social media, a variety of public workshops and events, including an artist-run hackathon, and the training and resourcing of a number of partners in digital approaches for creative/social innovation. See: https://multiplay.ca
MULTIPLAY PROJECT ARTISTS: Rebecca Caines, Michelle Stewart, John Campbell, Helen Pridmore, James Harley, John Campbell, Michael Waterman, Holophon Audio Arts, with studio assistant, artist Gao Yujie.
ARTISTS FEATURING IN THE MULTIPLAY COLLECTIVE: John Campbell, Rebecca Caines, Helen Pridmore, Gao Yujie, Norman Adams, Stacey Bliss, WL Altman.
Partnering Organizations and Co-Presenters
the Music Gallery
Established in 1976 by members of the Canadian Creative Music Collective (CCMC), the Music Gallery occupies a unique position within Toronto's musical ecology that allows us to present, encourage and promote leading-edge contemporary music in all genres. For over 40 years, our mandate to foster innovation and experimentation in music has remained constant, and today, we are Toronto's pre-eminent presenter of genre-defying concert music.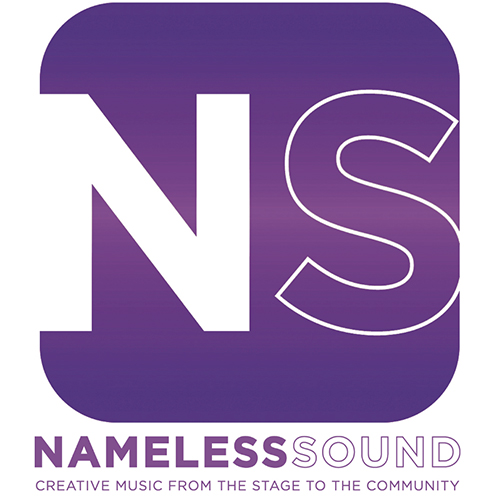 Partnering Organizations and Co-Presenters
Nameless Sound
Based in Houston Texas, Nameless Sound hosts listening experiences featuring international, national, and local voices in experimental music, improvised music, and sound art. In addition, Nameless Sound works year-round with Houston youth in a music program that employs collaborative improvisation as a forum for knowledge transfer, healing, creative work, and play.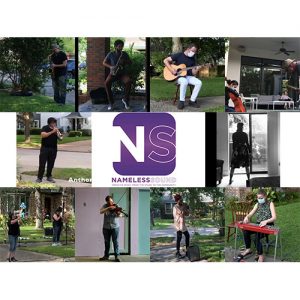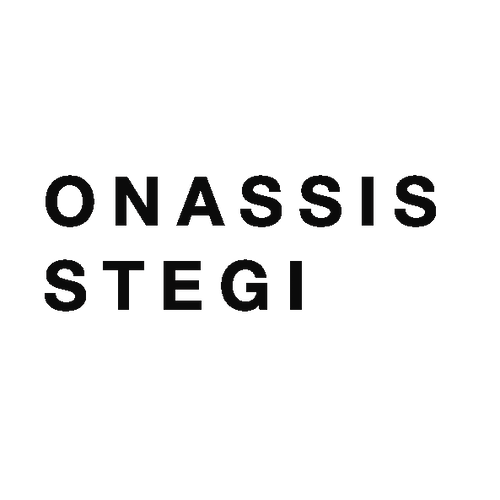 Partnering Organizations and Co-Presenters
Onassis Cultural Centre
The Onassis Cultural Centre is Athens' new cultural space hosting events and actions across the whole spectrum of the arts from theatre, dance, music, cinema and the visual arts to the written word, with an emphasis on contemporary cultural expression, on supporting Greek artists, on cultivating international collaborations and on educating children and people of all ages through life-long learning.
For more information about this IICSI partner please visit their website: onassis.org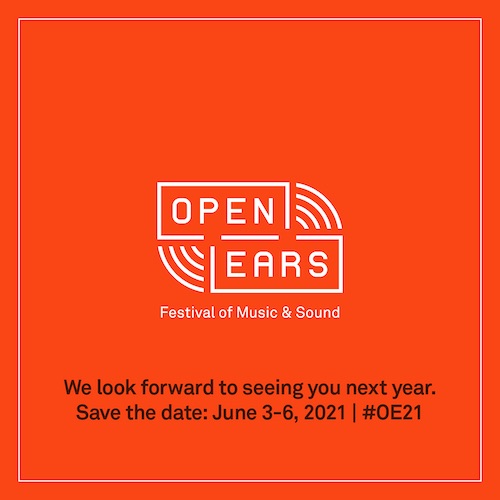 Partnering Organizations and Co-Presenters
Open Ears
Open Ears strives to create unique concert experiences and disrupt our audience's conceptions of what 'music' is, or what it can be. We present an eclectic range of music from indie classical to electroacoustic to sound installations. The festival explores the theme of integrating community through the use of unexpected musical settings.
The focus of all our events is the art of listening. Featuring a mix of local, national, and international artists, performances have featured ensembles from string quartets, chamber orchestras, and choirs to turntable art, multi-media, performance art, and dance. Our music is presented in traditional concert halls and churches, as well as alternative spaces, including abandoned buildings, coffee shops, and parks.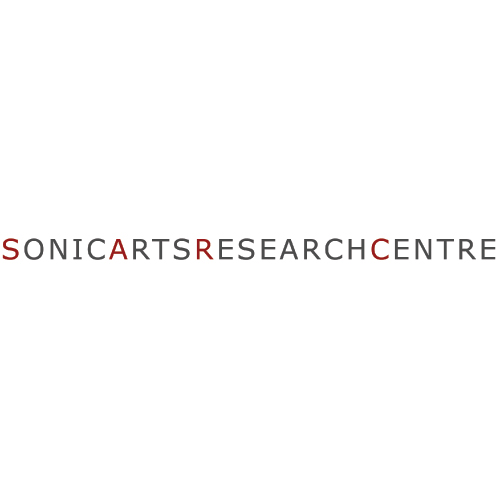 Partnering Organizations and Co-Presenters
Sonic Arts Research Centre
Since its founding in 2001, the Sonic Arts Research Centre (SARC) at Queen's University Belfast has become a globally recognised institute for music-based practice and research, broadly conceived. SARC brings together researchers in the fields of composition, performance, musicology, sound design, broadcast, critical studies in improvisation, digital signal processing, human computer interaction and auditory perception. A purpose designed building with a state-of-the-art Sonic Laboratory and multichannel studios was opened by Karlheinz Stockhausen in 2004 during Sonorities Festival Belfast, which is hosted biennially by SARC. The Centre's core membership combines staff who work in the SARC building with colleagues based in the nearby Music building, home to the Harty Room concert hall. SARC also includes associate members based in computer engineering, anthropology, psychology and architecture who are involved in research collaborations and co-supervision of PhD students.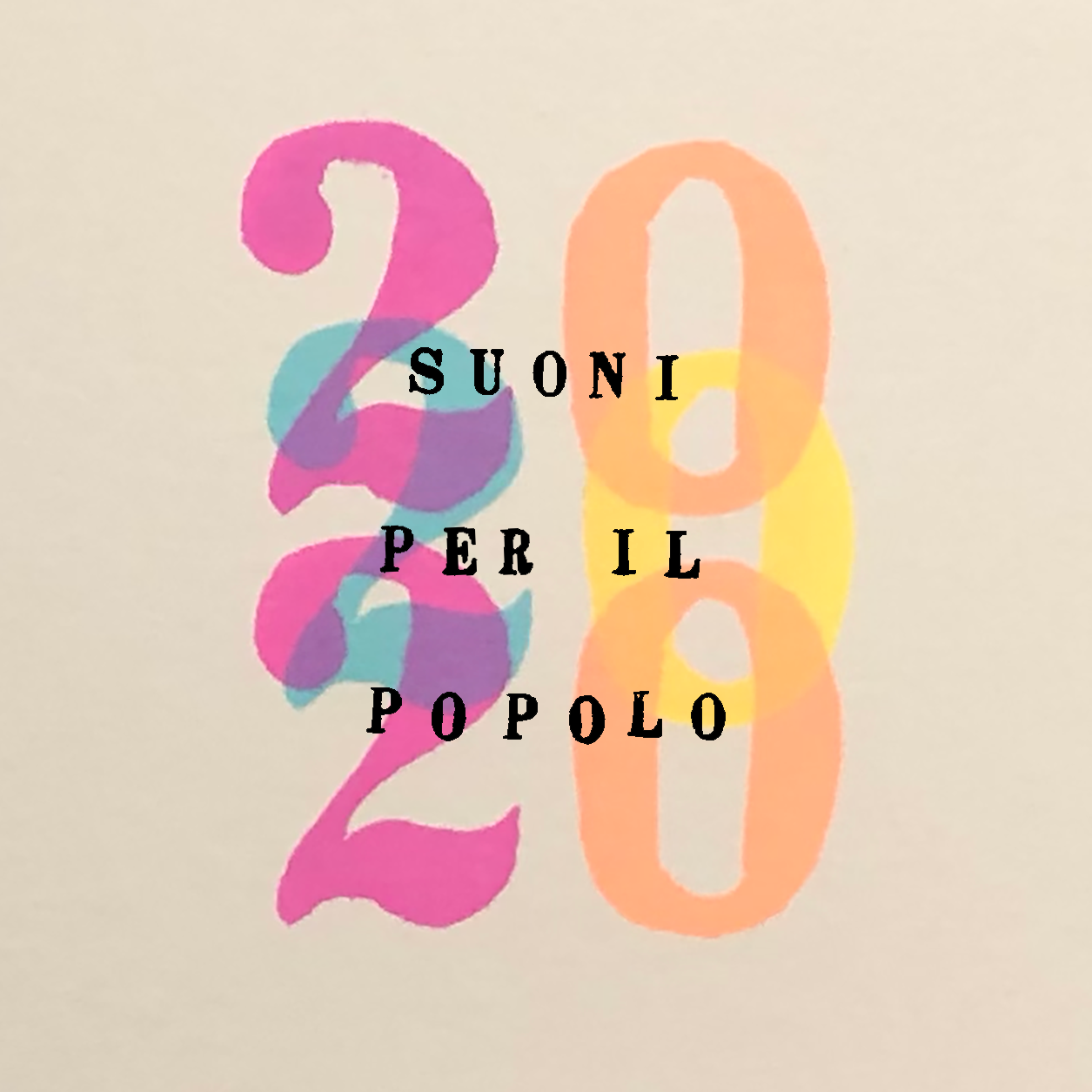 Partnering Organizations and Co-Presenters
Suoni Per il Popolo
The Suoni Per Il Popolo (Sounds of the People Music Festival) is an experimental and avant garde music festival which takes place in Montréal, Québec. The festival presents over one hundred and fifty concerts and workshops annually, by artists playing in a variety of styles such as New Music, Free Jazz, Avant Rock, Avant Folk, Noise, Free Improv, Sound Art, and Electronica. In the words of Ken Vandermark, leading Free Jazz musician and recipient of a MacArthur genius grant, the "Suoni Per Il Popolo is one of the most significant music festivals devoted to contemporary music happening today, in any city or country." The festival and its venues (Casa del Popolo and Sala Rossa) have received attention in a broad variety of media outlets such as the BBC, CBC, National Geographic, Globe and Mail, Guardian, New York Times, Wire, Spin, Rolling Stone and Downbeat. The Suoni Per Il Popolo is funded by the Canada Arts Council, Heritage Canada, CALQ (Quebec Arts Council), Montreal Arts Council, City of Montreal and FACTOR amongst other organizations.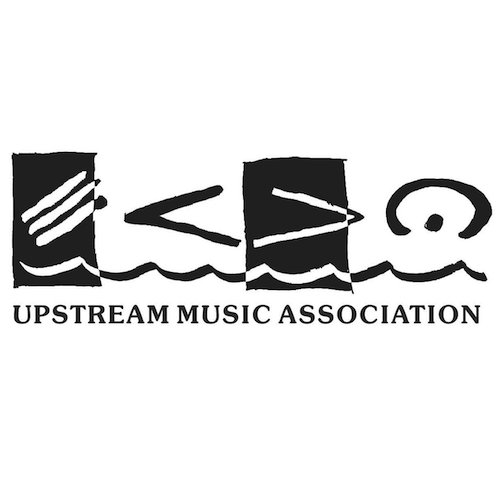 Partnering Organizations and Co-Presenters
Upstream
Presenting and promoting new music in Halifax Nova Scotia since 1990, Upstream Music Association emphasizes compositions for improvisation drawing upon multiple traditions. Balancing between creation and presentation, Upstream runs large and small ensembles, presents a concert series including visiting artists, runs our Open Company improvisation series, and curates the Open Waters Festival of New and Improvised Music. We regularly commission new pieces from our members as well as composers from within our community and beyond. In 2020, we have initiated the Paul Cram Creation Award, in memory of our co-founder, for a commission of a work combining improvisers with orchestral musicians. The inaugural recipient of this award is saxophonist Andrew MacKelvie, whose work we plan to present in our 2021 Open Waters Festival.